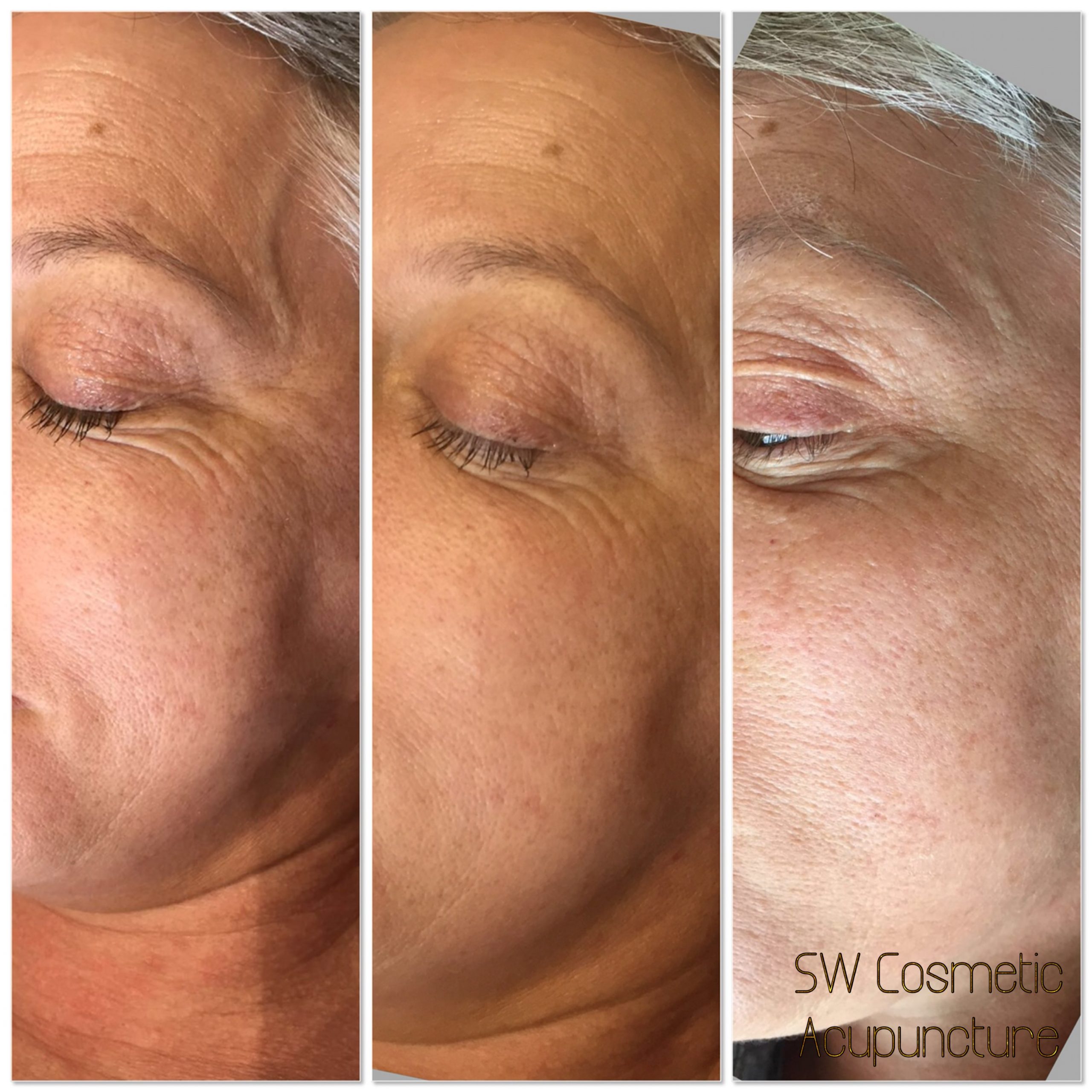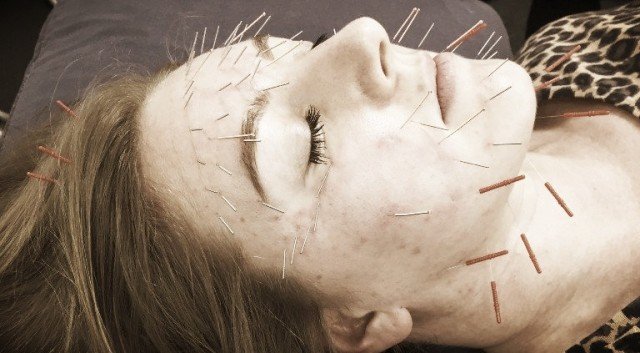 What is Cosmetic Acupuncture?
Facial Cosmetic Acupuncture is an effective, completely natural alternative to BOTOX® in achieving a younger, firmer, healthier looking appearance. This anti-ageing, aesthetic treatment helps reduce the appearance of fine lines, wrinkles and dark circles, whilst eradicating those signs of tension and ageing and improves overall skin tone and quality. The precise, individualised application of small, sterile acupuncture needles throughout the face, ears, neck and body stimulates the production of Collagen and Elastin. This can visibly fill out lines and wrinkles while increasing water and oil content, resulting in younger looking skin. It also addresses any possible systemic causes of the issues present; leaving you feeling revitalised and refreshed.
Benefits
Physically increases blood and circulation to the skin's surface promoting a visibly brighter, clearer complexion whilst decreasing puffiness
Improves skin tone and strength through increased production of Elastin reducing bags and sagging around the eyes, face and neck.
Enhances muscle tone and dermal contraction of the facial muscles to facilitate a smoother, firmer skin appearance.
Reduces the appearance of fine lines and wrinkles through the stimulation of Collagen production
Increases the rate of cell regeneration through increased oxygen flow and subsequently accelerated efficiency of cellular waste elimination.
Aids in hormone rebalance and appearance of acne scarring, dark circles and stress related skin conditions whilst decreasing pore size.
Facilitates the body's natural balance restoring mechanism; Homestasis, achieving overall health and wellbeing.
Promotes quality of sleep, particularly REM sleep which is the most important part of our sleep cycle. During REM sleep, blood flow decreases to the brain and re-directs to the muscles allowing the body to recover.
The absence of chemicals or toxins avoids nerve death.
Can be combined with an array of Traditional Acupuncture points to assist with varying other health concerns such as digestion and stress. Please discuss any concerns with your Consultant Practitioner at assessment.
Often used in conjunction with the NADA protocol for Detox.
Assessment
Following a thorough and detailed health assessment by your consultant, sterile acupuncture needles are applied throughout the face, ears, neck and body. Further Traditional Acupuncture points are inserted to the rest of the body to address any systemic issues, which may be responsible for premature ageing. This can include stress and anxiety, poor digestive health, hormone imbalance, reduced hydration and poor sleep. These stresses and imbalances often manifest themselves in the face. The additional points help to promote general health and well being by facilitating the body's own natural ability to find balance; homeostasis. Further points can also be added for detox and recovery. While also stimulating the skins own self repairing mechanisms, this in turn encourages all healing potential to the surface through increased circulation. This subsequently leads to an improved tone, texture and appearance of the skin, while leaving you feeling revitalised and refreshed. For more information, visit Stephs website by clicking here.
Pricing
| Type | Price |
| --- | --- |
| Initial appointment (stand alone) | £70 |
| Follow Up (stand alone) | £70 |
| Bundle of 6 | £400 |
| Bundle of 10 | £600 |