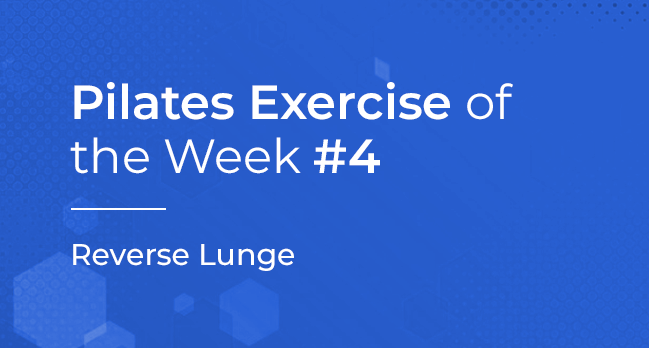 Pilates Exercise of the Week No. 4 – REVERSE LUNGE
This week's exercise is the reverse lunge with a 5 second hold in deep lunge and also in standing. This exercise is good for balance when holding the position in standing upright and good for leg strength when holding in the deep lunge.
REVERSE LUNGE
In standing, raise one knee so that the hip and knee are flexed to 90 degrees. Make sure the knee of the standing leg is very slightly bent.
HOLD THIS POSITION FOR 5 SECONDS.
Step the raised leg behind you and lower that knee towards the floor – hover the knee above the floor.
HOLD THIS POSITION FOR 5 SECONDS
Raise back up into the standing position with the hip and knee flexed again to 90 degrees.
REPEAT THIS EXERCISE 5 TIMES ON EACH LEG.
To make this exercise easier or harder, change the amount of time spent in each position.